Fractured fairy tales take familiar fairy tales and "fracture" them in all sorts of ways. Most of this genre for older readers tend to be more romance or horror, but for younger readers they're usually all about the funny! Which I love. These are some of the fractured fairy tale series that are popular (and if they're not they should be)
Tales of the Frog Princess by E. D. Baker
Disney's Princess and the Frog is loosely (VERY loosely) based on the first book in this series. In fact, the only thing that's the same is that there is a swamp and the princess gets turned into a frog. The book series has a much more complicated plot and complex characters. There are currently eight books in this series. E. D. Baker has also written several other short series and stand-alone books, not all of which we own. My favorite is her recent A Question of Magic which retells a Russian fairy tale and is absolutely delicious.
Runaway Princess, Runaway Dragon by Kate Coombs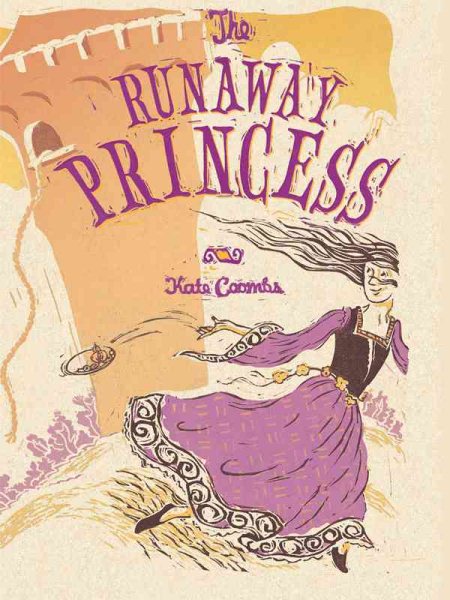 These two books start with a fairy tale trope (princess locked in a tower, menaced by a dragon) and dumps all the conventions on their head. The princess escapes, collects the dragon has her pet and friend, and things get crazier from there. It's funny, mildly romantic, and full of adventure.
Once upon a marigold, Twice upon a marigold, Thrice upon a marigold by Jean Ferris
A young man with a mysterious past and a penchant for inventing things leaves the troll who raised him, meets an unhappy princess he has loved from afar, and discovers a plot against her and her father.

Igraine the brave by Cornelia Funke
The daughter of two magicians, twelve-year-old Igraine wants nothing more than to be a knight, and when their castle is attacked by a treacherous neighbor bent on stealing their singing magic books, Igraine has an opportunity to demonstrate her bravery.

Dragon Slippers by Jessica Day George
Orphaned after a fever epidemic, Creel befriends a dragon and unknowingly inherits an object that can either save or destroy her kingdom. This is a more straightforward fantasy series, but it has a lot of fairy tale tropes in it. George has also written several stand-alone fractured fairy tales for an older middle grade/ya audience and has a new series called Tuesdays at the Castle which is a fantasy with fairy tale elements.

Rapunzel's Revenge and Calamity Jack by Shannon Hale
These graphic novels put familiar fairy tale characters into the wild west and give them a whole new story. An argument that
Tangled
is a rip-off of these stories could
definitely
be made. Shannon Hale has also written quite a few other stories that are fractured fairy tales or use fairy tale tropes.
Gail Carson Levine
Probably the best-known of the fractured fairy tale writers, from her Cinderella take-off, Ella Enchanted, to her series of Princess Tales which are hilariously tweaked fairy tales.
Toads and Diamonds by Heather Tomlinson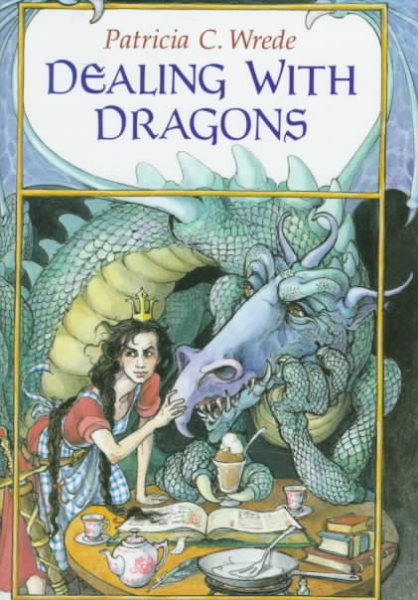 A fantasy adventure/romance version of the fairy tale set in India. This came out a few years ago and has been really popular with older middle grade readers.
Enchanted Forest Chronicles by Patricia C. Wrede
This quartet is in the teen area, although there's nothing inappropriate in it for a middle grade audience. It's my personal favorite and breaks fairy tales "rules" right and left - the princess runs away to the dragons, the giant wants a new job, and the witch refuses to be old and ugly just to please the committee.