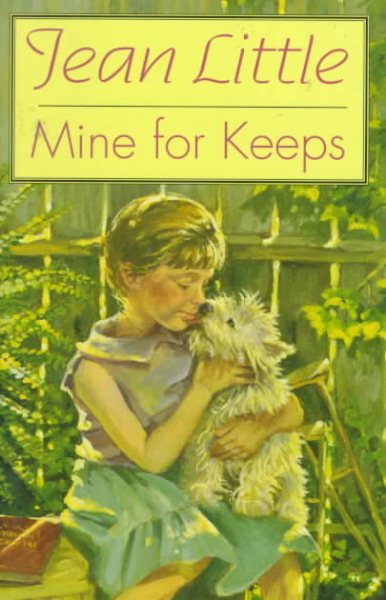 Sally has been living at a special facility for children with disabilities for five years. She has cerebral palsy but now she's finally coming home to stay. She's excited, scared, and worried all together. Her family is familiar and yet strange and there are so many new things to navigate, from getting dressed by herself to going to school. When she gets a dog, at first it seems like one more thing she can't handle, but together they slowly change and grow until Sally changes from being "Scarey Sarah" and her dog Susie changes too. Together with her friends, she learns to fit into her family and her new world.
This book was republished in 1995 but quickly went out of print again. I would like to see this republished, but updated. I don't often say that with books, but it's such a really, really good book and from the perspective of a child with a disability (how often do you see that? not the foil for the main character, not the plucky friend who gives wise advice to the main character, no the MAIN CHARACTER HERSELF) that it would be worth updating the factual information about cerebral palsy and how it's treated. Sally is a real little girl, not defined by her disability, but not unaffected by it either. She has to struggle to be independent, to do the things that others find so easy. She's not a cardboard cut-out child - she gets upset, doesn't try, feels angry and worried and scared. Her family and friends are perfectly cast and are just as real as Sally is. They don't have perfect lives any more than she does and, if there was a lesson to this book, it would be that everyone has their own difficulties to overcome.
Verdict: I've never really found another author who wrote so simply and realistically about children with disabilities as Jean Little. It would be amazing if publishers would update some of the factual information and a few references to clothes etc. and republish these with new covers.
ISBN: 0316-528005; This edition published 1962 by Little, Brown; From my personal library