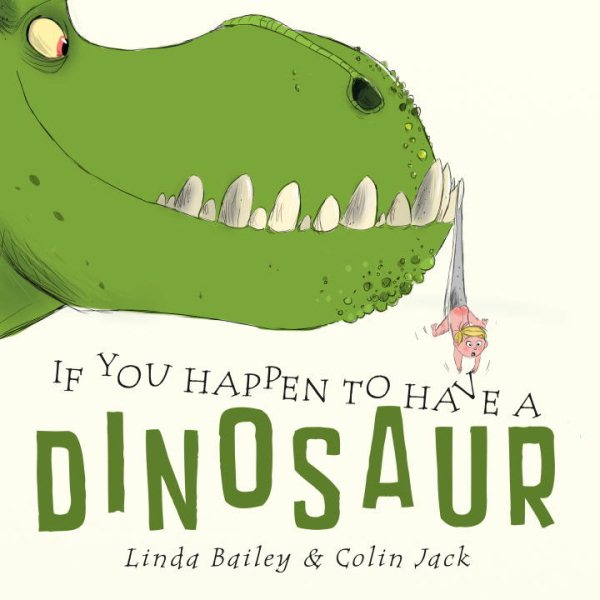 You know, just looking at the cover, that this book is going to be a hilarious romp - and it totally is.
"If you happen to have a dinosaur, lying around your living room, and you don't know what to do with it..." this book will absolutely fix that problem. A series of hilarious pictures and suggestions follow, from a horde of dinosaurs doing yard work, to a determined dinosaur working as a snowplow - with mittens on all his horns. But what if you don't have a dinosaur? Well...the book ends on a cliffhanger, leaving it up to the reader to decide what they could do with, say, a kangaroo?
The art is very colorful and quirky and will have kids giggling in no time flat. The dinosaurs' expressions are one of the best parts with big, goofy grins, tongues sticking out in concentration, and a general air of good-humor pervading the story. The book is a little longer than the average 32-page picture book, but kids won't want the silly suggestions to end and will be begging for another reading when you come to the end. This would also make a great story starter or project for older kids to exercise their imagination and art skills on - what kind of animal would they like to have and what would they do with it?
Verdict: Fun, delightful illustrations, an always popular topic, and just a generally amusing book. Definite must for your library collection.
ISBN: 9781770495685; Published 2014 by Tundra; Review copy provided by publisher through LibraryThing Early Reviewers; Donated to the library